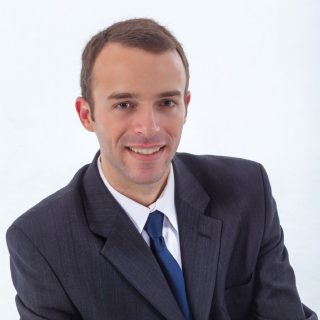 Dr. Aaker is a board certified ophthalmologist who completed a fellowship in Cornea and Refractive Surgery at the prestigious Washington University in St. Louis. He graduated both Phi Beta Kappa and Cum Laude from UC Irvine with a degree in physics, and he was awarded a full tuition academic scholarship to attend Baylor College of Medicine in Houston, Texas. It was in Houston that Dr. Aaker met Angela, his wife of twelve years. She is a native Texan and a graduate of Rice University. He went on to complete his residency training at the University of Rochester.
After completing his training, he practiced as an Assistant Professor for Texas A&M college of medicine and Director of Cornea & External Disease at Scott & White for two years taking care of comprehensive ophthalmology patients, treating complex cornea cases, and instructing student doctors. He then spent two years in private practice and with the Eye Research Foundation where he participated in many clinical studies on dry eye, cataract surgery, and glaucoma. Dr. Aaker and his family decided that the best option to provide care for his patients would be to start a practice where he could treat patients to the best of his ability and he founded Reveal Eye Care & Surgery in Georgetown, Texas.
When away from work, he likes to spend time with his wife, and four children. He also enjoys fishing, stand up paddle boarding, backpacking, and attending church. Dr. Aaker is a member of the Association of Cataract & Refractive Surgeons, American Academy of Ophthalmology and the Christian Ophthalmology Society. Dr. Aaker enjoys providing the most advanced care for all his patients, and this is why he chose to perform his LASIK at Eye LASIK Austin.