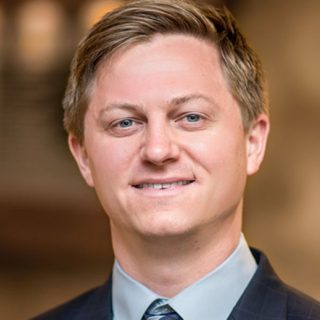 Adam D. Hart, M.D. studied biomedical engineering at Northwestern University as a Ford Dean's Scholar. He went on to spend a year performing proteomics research at UT Southwestern Medical Center in Dallas. Dr. Hart returned to Chicago the following year to begin medical school at Rush Medical College, graduating in 2010. Opthalmology residency training continued at Nassau University Medical Center in Long Island, NY. There Dr. Hart developed a passion for optics, the foundation of anterior segment management.
Following residency, Dr. Hart began practice in South bend, IN. There he developed an interest in many procedures including laser assisted cataract surgery, advanced technology IOLs, LASIK, and PRK techniques. In the summer of 2016 Dr. Hart returned to Chicago and joined Kovach Eye Institute. He practiced there for about a year, then decided that it was time for a change. He and his wife moved to Texas in summer 2017 to found Longhorn Eye Care and open his own office in Pflugerville.
During his free time Dr. Hart enjoys spending time with his wife, Donna, and his dog, Jax. His interests include reading, hiking, and travel.