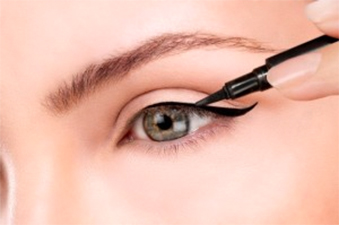 Are you sick and tired of waking up every morning looking sick and tired? Believe it or not, your eyes can actually completely change the way you look and the way that people perceive you. Making tiny changes to how you're styling your eyes – whether it's switching out dated eyewear or trying a new skincare routine – can easily make you look refreshed and healthy.
Here's a quick guide to some easy eye beauty tips for how to make your eyes look better!
Start Using Eye Cream
The skin around your eyes is sensitive and special. Even if you already have a regular skincare routine, you should definitely invest in a separate moisturizing cream just for your eyes and the area around them. These specialized moisturizers are great for eliminating black circles and reducing wrinkles near your eyes. Great for a more youthful appearance and waking up every morning without looking tired!
Get Your Eyebrow Game On Point
No matter what the normal condition of your eyebrows is, it's easy to get great results with a bit of research and a little hard work. Watch this fantastic eyebrow tutorial and you'll have the most perfect brows of your life in no time.
Try Using False Lashes
Want to make your eyes absolutely stunning? Try some false lashes! Lashes are an easy way to add a dramatic flair to your look and draw attention to your face.
Ditch The Glasses
Let's face it, glasses get in the way! With the help of LASIK, you can leave your glasses at home the next time you go out – in fact, you'll be able to leave them at home for good!
Get The Perfect Cat Eye
Have you tried out the winged eyeliner look? It's an awesome way to highlight your eyes and accentuate their natural lines. This great step-by-step guide will give you one of the hottest looks in Hollywood with minimal effort.
Okay, so now your eyes look great. Let's talk about improving your vision! Contact us today to learn more about LASIK.