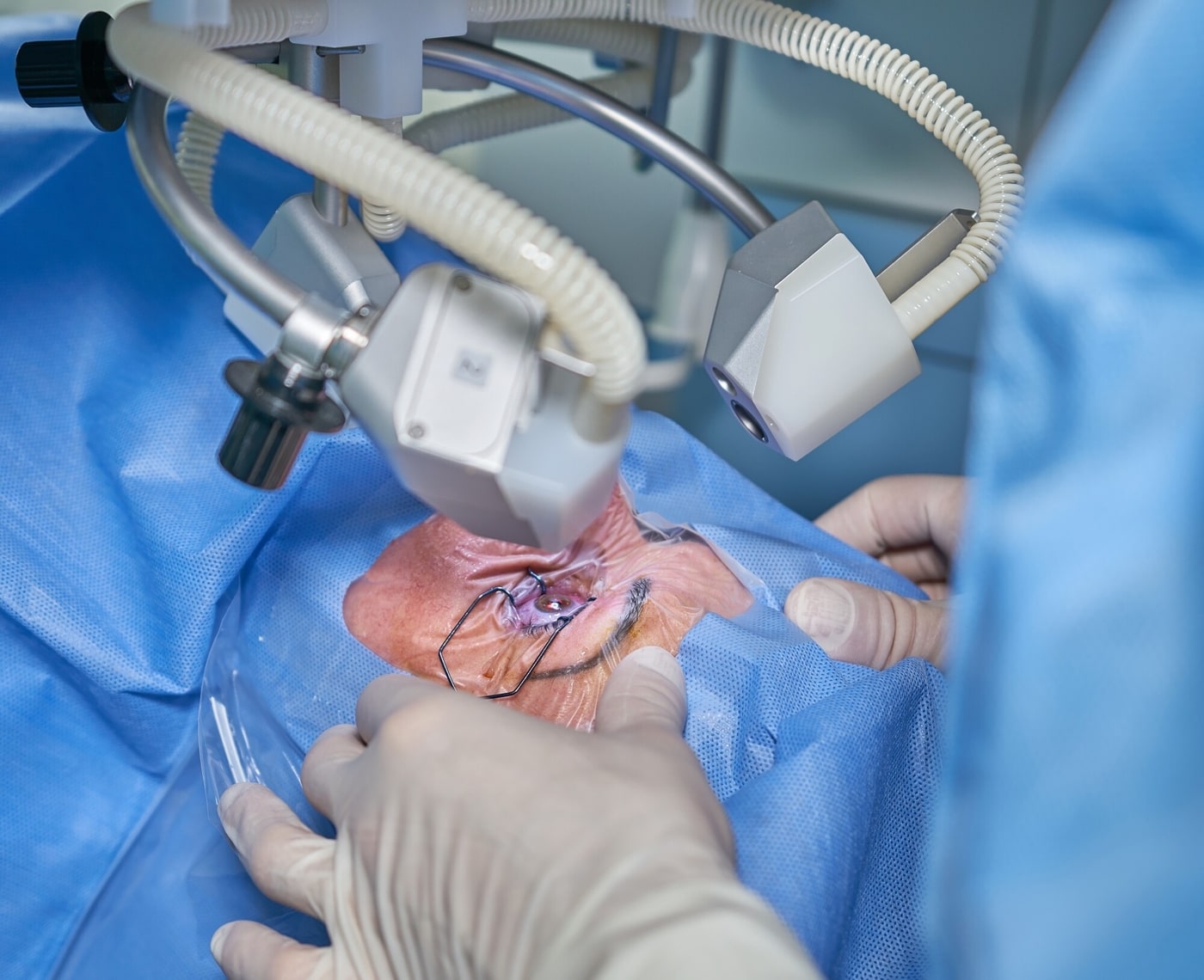 Foggy glasses. Scratched lenses. These are just a couple of the common annoyances of wearing glasses.
Are you tired of wearing glasses? Laser eye surgery has helped many people but is it right for you? Check out these seven common questions about laser surgery and the answers.
1. Can Both Eyes Be Done at the Same Visit?
A common question regarding lasehttps://eyelasikaustin.com/procedures/r surgery is whether or not both eyes can be done at the same time. LASIK surgery is typically a bilateral procedure, meaning that both eyes are done at the same time.
One may assume that it's a better idea to do one eye at a time to ensure results, however, that route is more of an inconvenience. While the majority of cases are bilateral, your surgeon may decide after a consultation that the alternative is better suited for you.
2. Is Eye Surgery Painful?
Of course, you want to know what the procedure feels like and if it's painful. You'll be happy to know that LASIK surgery is not painful. Most patients will say they experience some pressure as opposed to pain.
Prior to surgery, you will be administered anesthetic eye drops that will numb your eyes for the procedure. LASIK typically lasts about five to seven minutes, so it's over quickly.
3. Am I a Good Candidate?
Who's a good candidate for corrective eye surgery? There are a few qualifications for the ideal patient. These include:
being at least 18 years old

having a stable eye prescription

having stable vision over the last year
An ideal candidate will not have an autoimmune disease as that makes the healing process more difficult. If you're pregnant or breastfeeding, you will want to wait for surgery because hormone levels can affect vision and eyes.
Who else shouldn't receive LASIK surgery? If you have thin corneas, are active in contact sports, have blepharitis, or have large pupils, you are probably not a candidate for LASIK but may still be a candidate for other procedures.
During the corrective surgery consultation, you will be required to have a thorough eye exam. Your doctor will take note of all aspects of your eyes as well as any conditions you may have.
4. Are Results Permanent or Temporary?
LASIK is designed to be permanent, but eye changes can occur as we age. With that being said, after you receive LASIK, your vision may change down the road and require retreatment. Studies suggest that approximately 75% of patients will maintain vision correction for two years and potentially permanently. 
If you have hyperopia (farsightedness), myopia (nearsightedness), or astigmatism (blurry vision), and these conditions continue to progress, you may need retreatment in the future.  This is why stability pre-operatively is so important.
5. Are There Any Possible Side Effects?
LASIK surgery is a safe procedure, but with any surgery, there are potential side effects. What are the possible side effects of corrective eye surgery? Following LASIK surgery, you may experience some mild side effects such as itchiness, dry eyes or discomfort. 
Other potential side effects include:
light sensitivity

halos (hazy rings around lights)

double images

starbursts

glare
Side effects generally last a few weeks to a few months following surgery. Everyone has their own experience. You will be in communication with your doctor in the months following LASIK as they monitor your healing.
As always, if you have any questions or concerns regarding your post-op status, contact your doctor.
6. What Is the Recovery Process?
What do the days following LASIK surgery look like? The recovery period is typically minimal. You may experience blurry vision for a few days after your procedure. 
After the first few days, your vision will begin to improve and get more clear. It may take several months for you to see the complete benefits.
Some patients can drive as early as the day after surgery. It's important to be sure you're cleared for driving by your doctor before you get behind the wheel. 
Other things to do post-surgery include:
use prescribed eye drops as instructed

washing your hands regularly before touching the eye area

avoid dust, smoke, and pollen in the air

avoid rubbing your eyes

limit computer screen time for a few days
7. How Do I Find Laser Eye Surgery Near Me?
Are you getting excited at the prospect of having eye surgery? The next obvious step is to look for a surgeon near you. 
You will want to seek a qualified surgeon. Ask around for recommendations and do your homework. This may mean meeting a couple of different doctors until you find the one best suited for you. 
A qualified surgeon should have extensive experience performing LASIK surgery. He or she should make you feel comfortable asking any questions. An experienced surgeon will also not over-promise results. They will be open and honest about the procedure.
A surgeon should never pressure you into surgery. They will also happily provide answers to any questions you may have and statistics about their success. 
If you're looking for laser vision correction surgery in Austin, you will find the most experienced surgeons in central Texas.
Are You Ready For Laser Eye Surgery?
Wearing glasses can be aggravating, but luckily there's an alternative. Laser eye surgery is a helpful procedure for many people who are ready to finally toss their glasses. Speaking with an experienced doctor will help you determine if iLASIK is the right fit for you. 
Are you looking for Lasik surgery in Austin? Book your free consultation today and see if LASIK surgery is right for you.