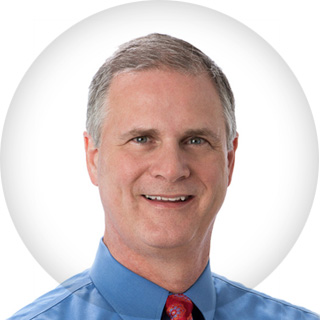 Dr. Pierce practices general Ophthalmology, and specializes in cataract and LASIK surgery. He also treats a wide variety of eye diseases and problems in patients of all ages, including school aged children. Eye treatment offered includes: glasses, contacts lenses, therapeutic use of lasers, and medical or surgery management of many eye diseases.
Dr. Pierce provides Ophthalmic care for patients from the Austin Independent School District needy student program, and the Mental Health Mental Retardation program. He also provides exams through the National Eye Care Project.
Dr. Pierce was born and raised in Houston, Texas. He enjoys living in Austin with his wife and four children.