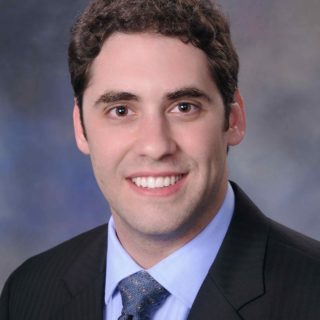 Dr. Feuerman is a board certified ophthalmologist with specialized fellowship training in cornea and refractive lens exchange surgery. His surgical expertise includes LASIK, cataract surgery utilizing the latest intraocular lens options, and advanced corneal transplantation techniques.
He values the enormous trust his patients put in him to take care of their eyes and recognizes the importance of thorough communication regarding their medical and surgical care. He strives to treat every patient as if they were his own family member.
He completed his undergraduate degree at Emory University, followed by medical school at the University of Michigan in Ann Arbor. His ophthalmology residency was at the prestigious Cullen Eye Institute at Baylor College of Medicine in Houston, where he received the Stephen N. Schindler Award, recognizing the resident who most embodies high ethical and humane standards.
Following residency, he completed his fellowship in cornea and refractive surgery at the John A. Moran Eye Center at the University of Utah in Salt Lake City where he sharpened his skills alongside some of the most renowned experts in the field.
Dr. Feuerman's primary office is in Northwest Austin, where his wife, Lindsay grew up. He enjoys spending his free time playing the drums, hiking, and exploring the local food and music scenes.