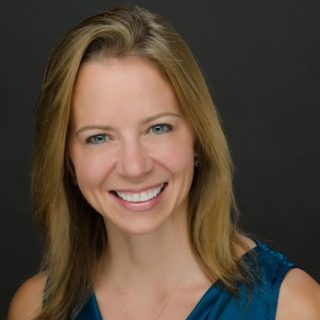 Dr. Gina Cottle
Dr. Gina Cottle is a board-certified ophthalmologist who specializes in cataract surgery, LASIK and corneal transplantation. She is a Fellow of the American Academy of Ophthalmology and has completed additional fellowship training in the fields of Cornea, External Disease and Refractive Surgery. She is an active speaker in the fields of cataract surgery, dry eye disease and corneal disorders.
Dr. Cottle is a native of Texas. She completed her undergraduate education at Bucknell University, where she double-majored in English and Biology and graduated with high honors. She went on to attend the Medical College of Virginia for her medical degree and was ranked top 5% in her class, along with being elected to the esteemed Alpha Omega Alpha Medical Honor Society. She then completed her medical internship at the Hershey Medical Center at Penn State and was voted "Best Intern of the Year". Dr. Cottle then completed her Ophthalmology Residency at the Medical College of Virginia, and was asked to be Chief Resident of her graduating class. She completed a Cornea and Refractive Surgery Fellowship at Eye Consultants of Atlanta and Emory Vision Correction Center, where she learned from some of the most experienced refractive surgeons in the world.
Dr. Cottle was in private practice in Atlanta, Myrtle Beach and Birmingham, Alabama. It was during these years that she had the opportunity to fine-tune her surgical abilities. She has been performing cataract, corneal and refractive surgery since the year 2000. She offers a wide selection of premium intraocular lenses and laser assistance for her cataract surgery patients, to accommodate a variety of lifestyles. She offers the most technologically advanced procedures for LASIK eye surgery. She has extensive training in corneal disorders and performs the most minimally invasive transplantation procedures. She also offers corneal crosslinking for the treatment of keratoconus, and she is an expert in dry eye disease. Dr. Cottle was the first surgeon in Texas to perform the Implantable Miniature Telescope for advanced macular degeneration after the FDA approved the device in 2011.
Dr. Cottle owns and operates her primary office in Southwest Austin, off of Bee Caves Road. She also has satellite offices in Round Rock and North Austin. She performs her LASIK eye surgery and corneal crosslinking out of her North Austin location at Eye Lasik Austin, off of MoPac and Far West Boulevard. She performs the remainder of her eye surgeries at Seton Northwest Surgery Center.
Dr. Cottle is excited to be able to offer advanced technology and quality patient care to her community and surrounding areas. She enjoys the ability to help patients become free of glasses or contact lenses and to improve their quality of life through better vision. In her free time, Dr. Cottle enjoys spending time with her family of six, enjoying the outdoors, listening to live music and taking in the various cultural events around town.